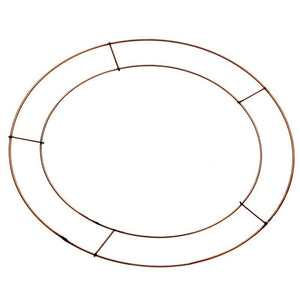 Perfect for making Christmas door wreaths.

Wire rings can also be used as the base for funeral tributes, wreaths, Christmas decorations, Christmas holly wreaths, blue pine wreaths plus many more craft uses.


20" Wire Frame - Pack of 20.
Please Note: An added postal charge from £5.00 applies to this item due to it being a large/heavy item.