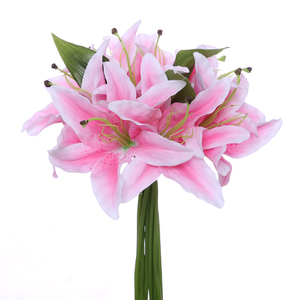 The sprays have 2 open flower heads & 1 closed bud with several green leaves and is 66 cm in length approx.

The bunch of lilies have approximately 12 flower heads and the stem length is 33 cm approx.

The stems on both types of lilies can be cut down or used complete.