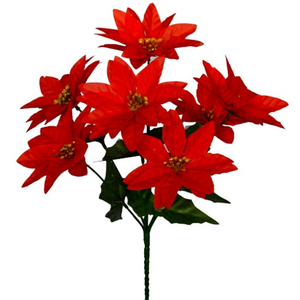 Good quality poinsettia bush, perfect for adding to your Xmas wreaths, garlands, table decorations etc.

Ideal for the cemetery or grave side.

7 flower heads per bush each flower head is on a plastic coated wire, with three silk leaves.

The wire can easily be cut if required.

Flower heads are approximately 11cm in diameter, bush is 32 cm in length.