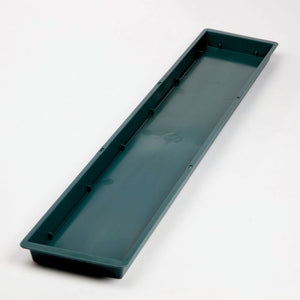 These triple plastic trays will hold three pieces of brick floral wet / dry foam.
A simple, multi purpose tray for creating arrangements.
Strong, rigid, plastic moulded base.
Measure: 75cm x 12cm x 3cm.
Quantity: Pack of 5.
Please Note: An added postal charge from £5.00 applies to this item due to it being a large/heavy item.